torin3
Torin is not a happy camper right now.
This is what our porch has looked like since I moved the pepper plants outside: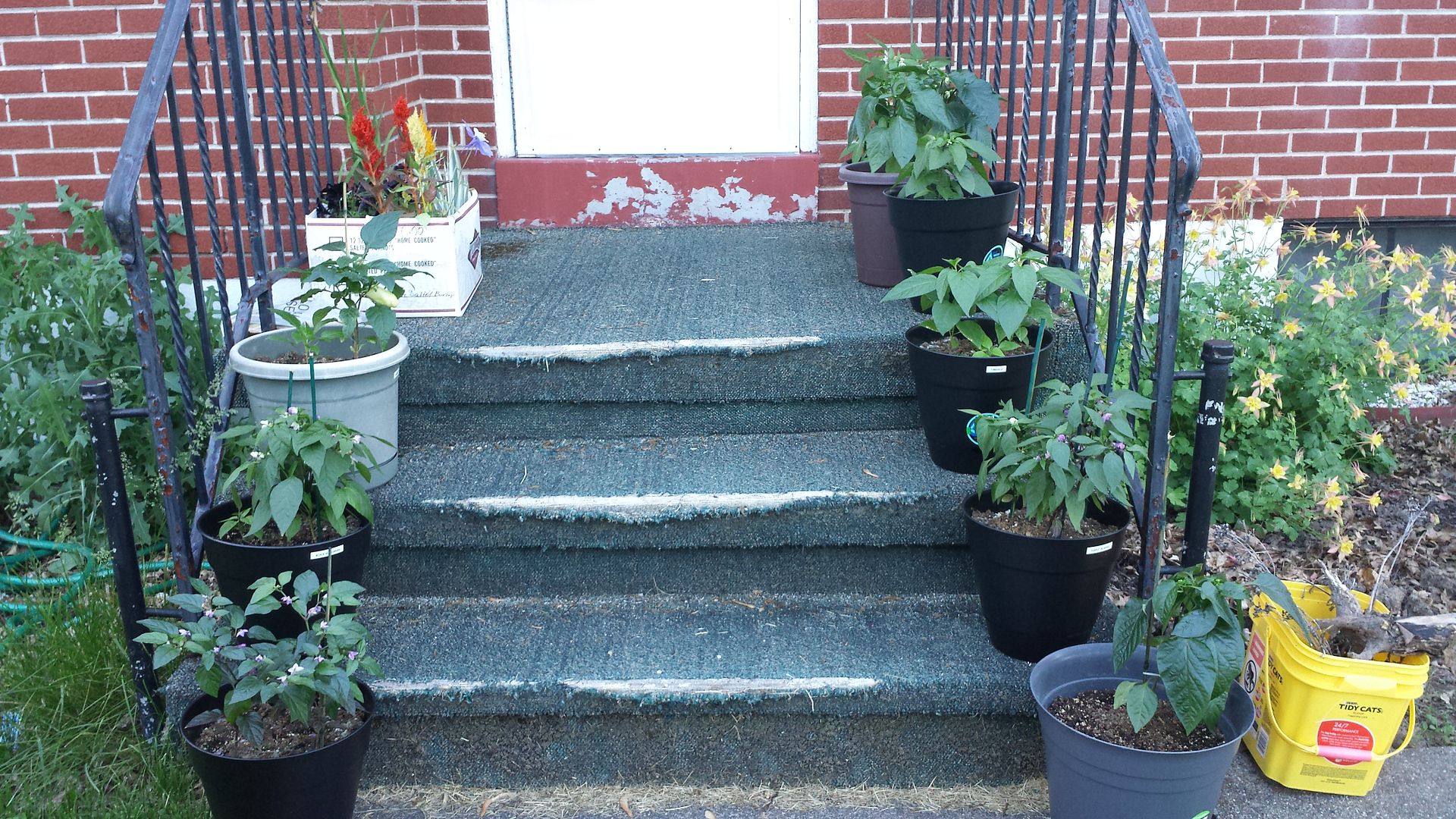 So, a couple of days ago, the pot with the purple jalapenos (which looked like this a month and a half ago)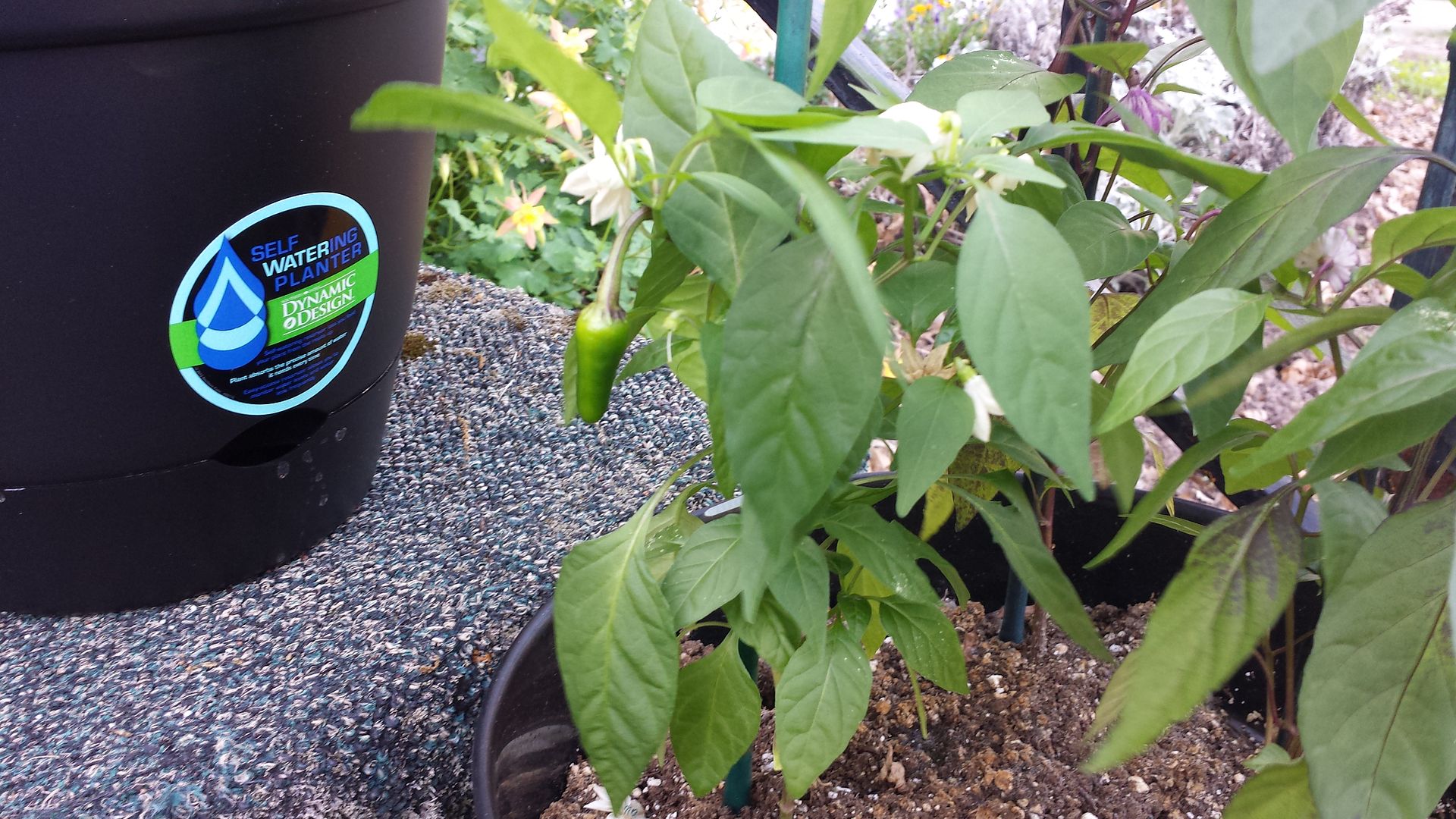 Suddenly was missing 2 plants, and now looked like this: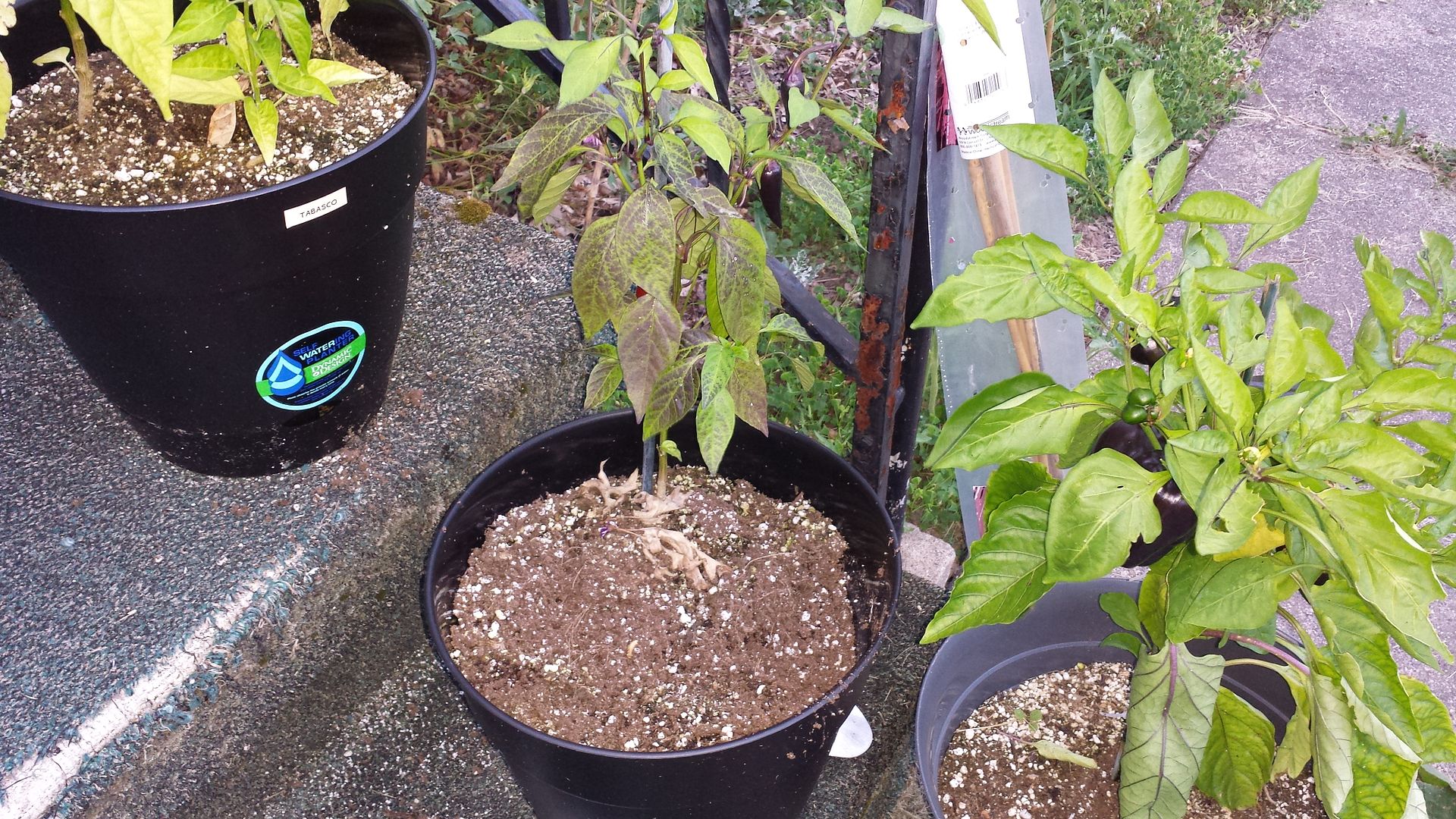 Which annoyed and kind of freaked out Sandy and me. Who would steal plants, but not all of them, rather than either just steal the peppers or the whole pot. And why smooth out the soil.
Well last night sometime after I fertilized the plants at 9:45pm and when Sandy went to work at 6:45am somebody took 2 of the plants from this:
With at least 9 nearly ripe albino peppers on them, leaving it looking like this: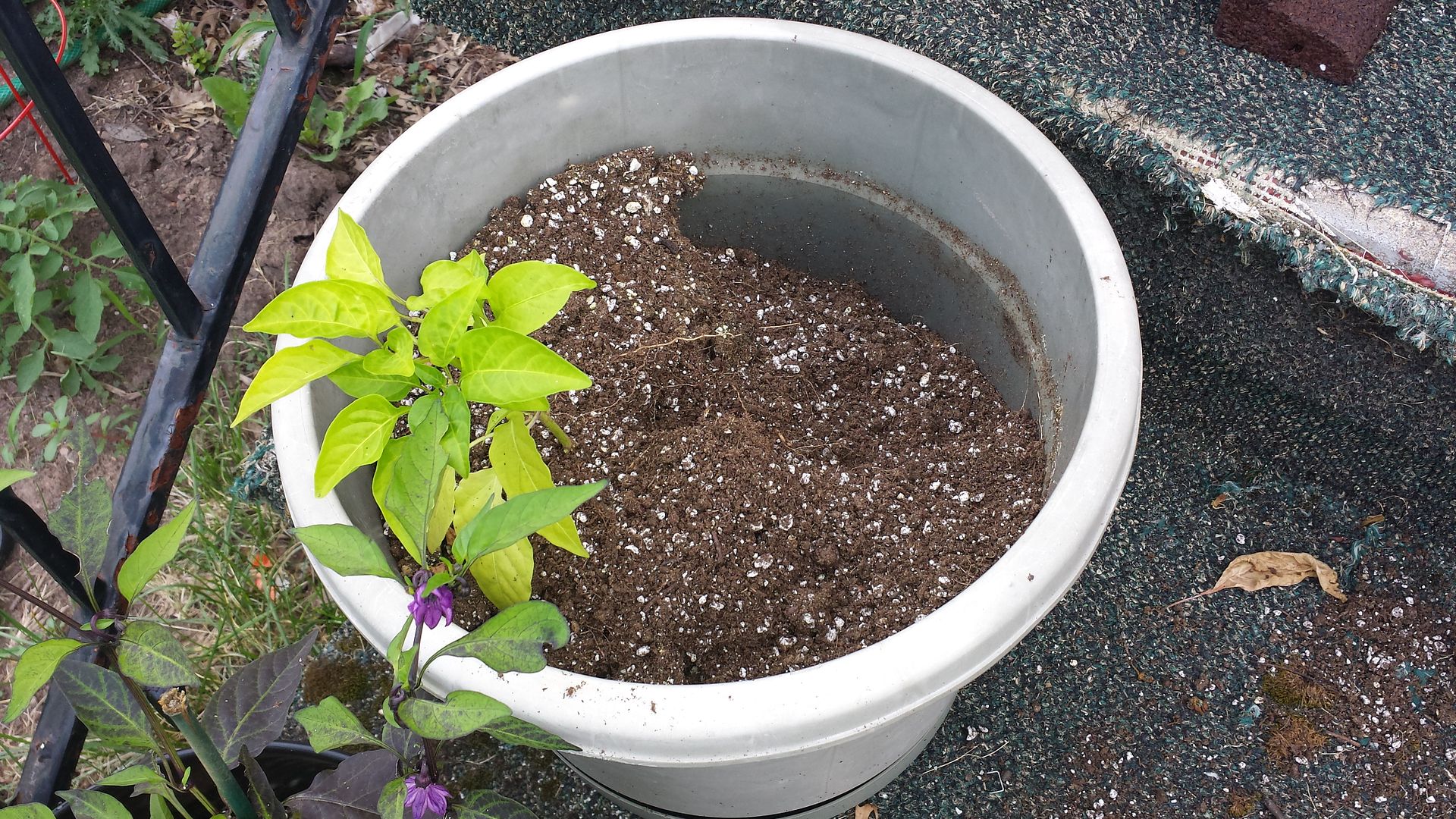 Expletive-deleted bastages!
I'm setting up a security camera.